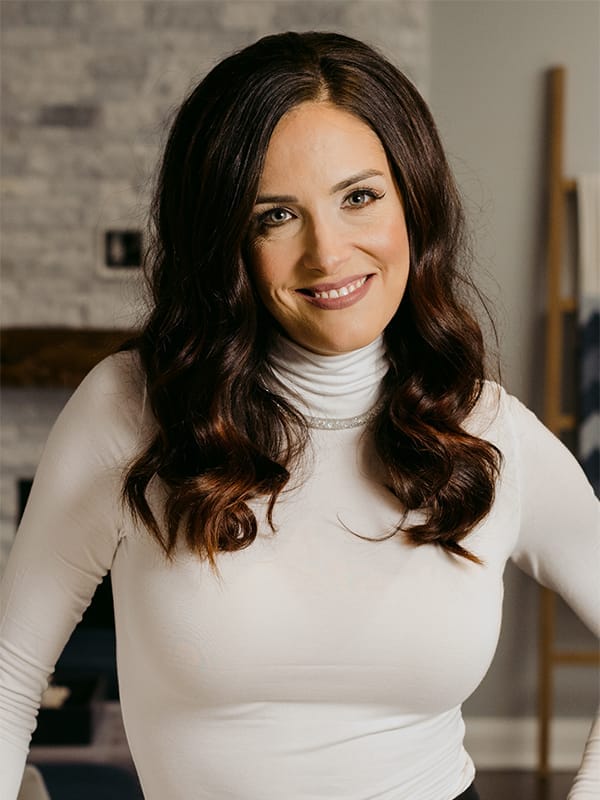 Liz Ellwood
Founder & Program Director
I always knew I would be a mother. From a young age I can remember playing house with my older sister, putting dolls underneath our shirts and pretending we were 'having babies' and planning out the names of our future children. Like so many other women, my desire to be a mother was always there. My path to get there was not so straight though – life had some surprises in store for me.
Liz Ellwood founded Fertility Match after a decade of charitable work and personal hardship in fertility.  At the age of 24, Liz was diagnosed with cervical cancer, and was told that by receiving the required treatment to survive, she would never have kids again. The best specialists in the country were not able to provide her with any information on how to preserve her eggs or if that was even possible in advance of her treatment.
Liz spent months working through her own solution and in the process realized there was a huge hole in health care industry for women like her who are dealing with cancer and facing infertility.  From this journey, she decided to help other women and formed a charity called Fertile Future that has now been growing strong for over 10 years and has raised hundreds of thousands of dollars to provide support and services to thousands of women across Canada. Liz left the board in 2010 in an effort to start her own family. She was forced to look to Surrogacy and Egg Donation to have her child. After many failed attempts, she finally had a baby girl. Now almost 10 years old, she is a healthy, thriving young woman that wouldn't be alive today without her persistence in fighting adversity.
Liz used her life experiences to start Fertility Match Canada with the goal of helping Intended Parents through the long hard journey of finding suitable egg donors, and ensuring that they do not have to endure as many hardships as she had.  Taking on new Clients always brings back the emotion of harder times for Liz, but it fuels her fire in guiding others through similar situations.
Liz was also the recipient of Ottawa's Top 40 Under 40 in 2018.
Contact us today for a Free Consultation with a Fertility Expert to discuss your interest in becoming an Intended Parent or Egg Donor.